PRINCIPAL'S MESSAGE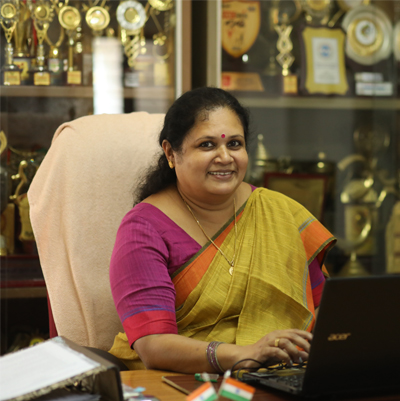 I believe every child can succeed. The structured support and creativity will allow us to achieve these expectations. SNVB deliver bright, confident, expressive and cooperative students who contribute great pages of achievement to be added every year to the annals of SNVB.
SNVB believes that the approach to motivate and get the best out of the children is based on positive reinforcement of good work and good behavior with a philosophy which centers on praise, encouragement, enthusiasm, fun and affection.
Our school has a strong community culture and our goal is to bring a positive change in all students. Our core values are consideration, care and courage.
We place great importance on honesty and respect for each other. We endeavour together with parents and community to reinforce these value in a happy, safe and caring environment. We have high expectation for all children and provide holistic care and support at the welfare, curriculum, community and relationship levels. I behold with immense pleasure, the progress SNVB has attained in 37 years of its
inception. SNVB has left no stone unturned to explore and accomplish every such commitment by empowering everyone who has entered its portal. Our academics, extracurricular activities and inter scholastic program are top notch. School assemblies, club activities, functions and celebrations of national and international day, fine and performing artprovide students wide arena to exhibit and tap out their talents, unfolding the wide spectrum of potentials.
As you browse through the website you will find countless examples of how the school community works together to provide culturally diverse, tolerant and learning environment for our students.
The sacrifice and pains of earlier years have now started giving fruits and has taken a giant leap. We are incredibly proud of our school management, our students, our staff and our parent community.
" The school has to be transformed into a centre of excellence.Let's join our hands together "
May almighty give us wisdom and strength to accomplish our goals.
PRINCIPAL
Mrs. Dr. Sunitha U